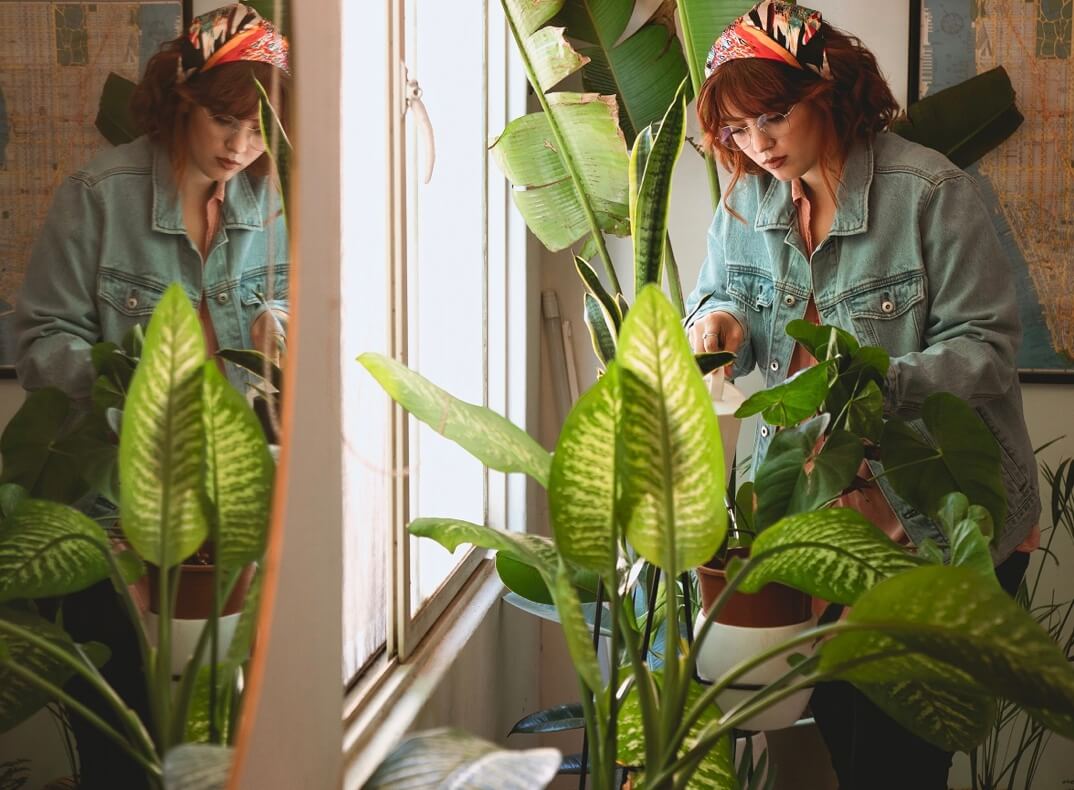 Bring the Outdoors In
Are you thinking of buying artificial plants for your house or office? While it's easier than ever to purchase natural plants online, those living plants can sometimes turn into dead plants despite your best efforts. Luckily, artificial plants, also known as fake plants, faux plants, and artificial foliage, provide a solution to this problem.
Artificial plants will never outgrow their containers, their leaves will never droop and turn yellow, and you do not have to water or fertilise them. They also stay the same size so they'll never outgrow your space. Like natural plants, artificial plants brighten your space.
The chances are that nobody will notice the difference if you buy high-quality ones and put them strategically on a nice plant stand, on a high shelf, woven basket, or ceramic pot. Read on to uncover more about some of the best large artificial plants for indoor spaces that will brighten your home and provide numerous benefits.
Some of the Best Large Indoor Artificial Plants
Artificial Monstera or Cheese Plant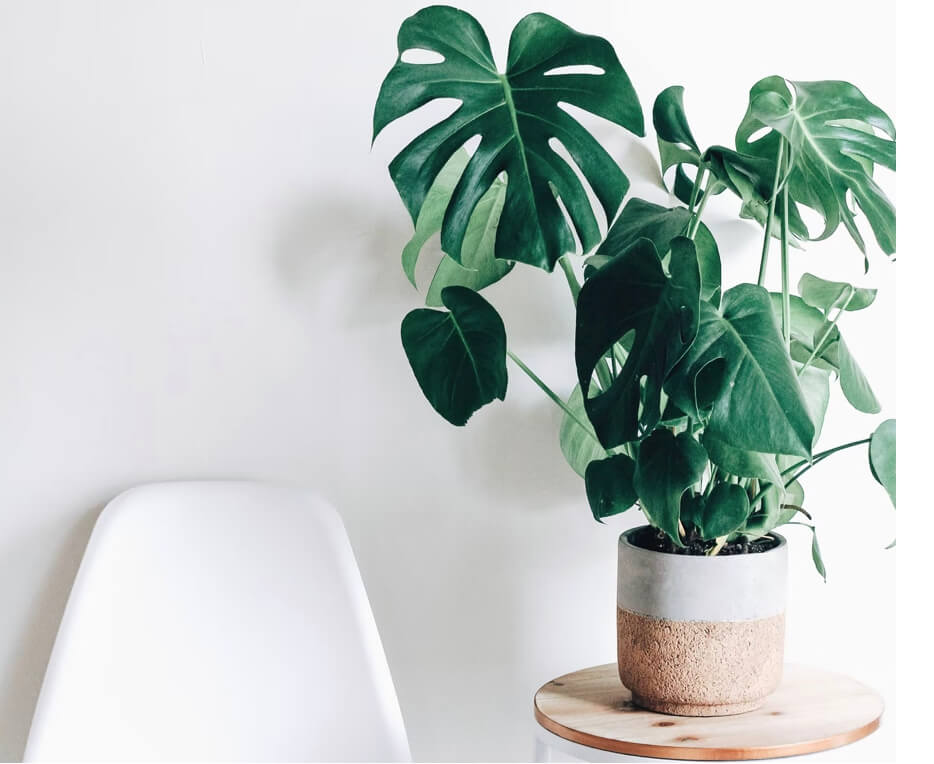 The Scottish everlasting monstera, often known as the cheese plant, is the "it" girl of the botanical world. It's native to Mexico, but it's also found in places like Hawaii and Seychelles. This faux edition is excellent for the less green-fingered among us, with a realistic-looking glossy leaf finish. You can place it in a modern planter to amp up the holiday vibes.
Horse Tail Reed Grass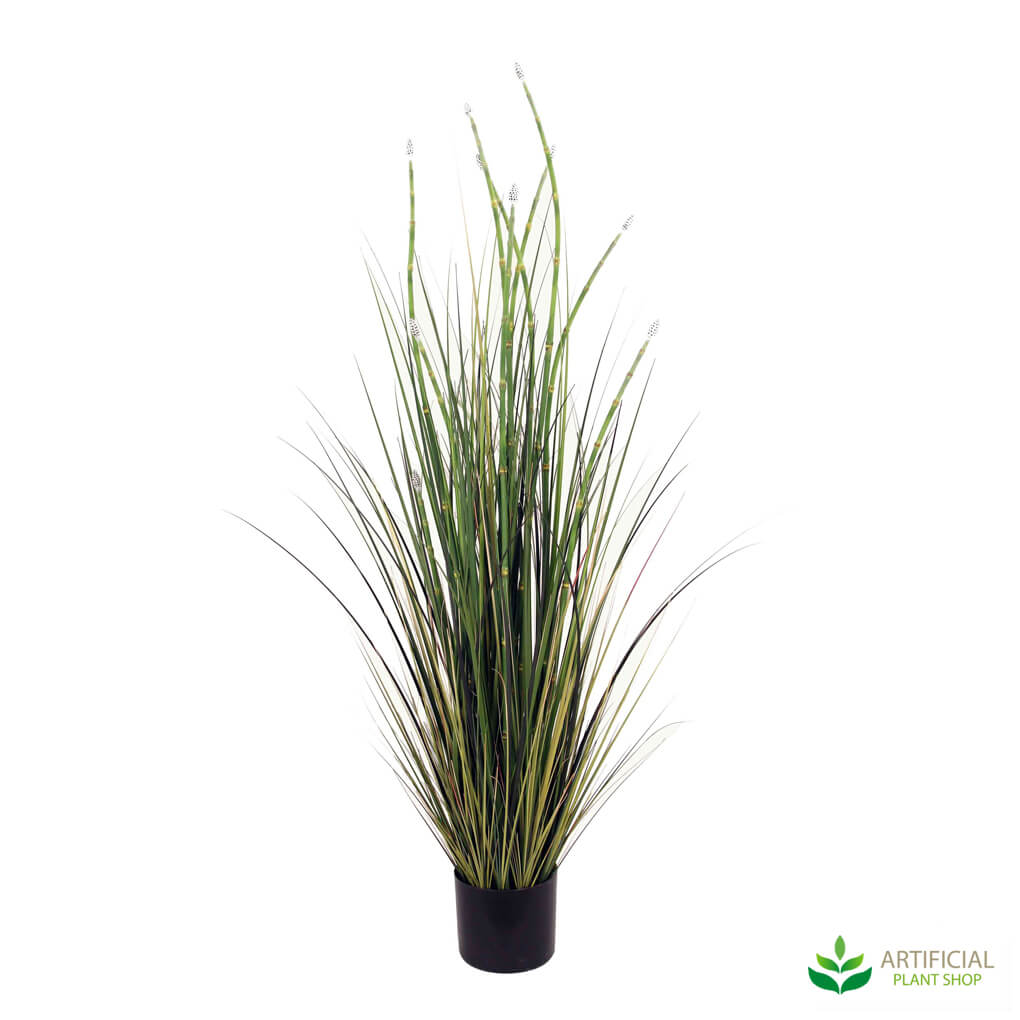 Horsetail reed grass also called scouring rush or rough horsetail is a non-flowering evergreen perennial. It features horizontal bands similar to that of bamboo, although taller and slimmer, and vertical green stems. The actual version of this plant can be considered invasive; as such, it is better to plant it in a pot so that it does not take over your garden. However, if you want a commitment-free all-year-round addition to your house, this artificial version guaranteed not to overthrow your garden is the way to go.
Ficus Tree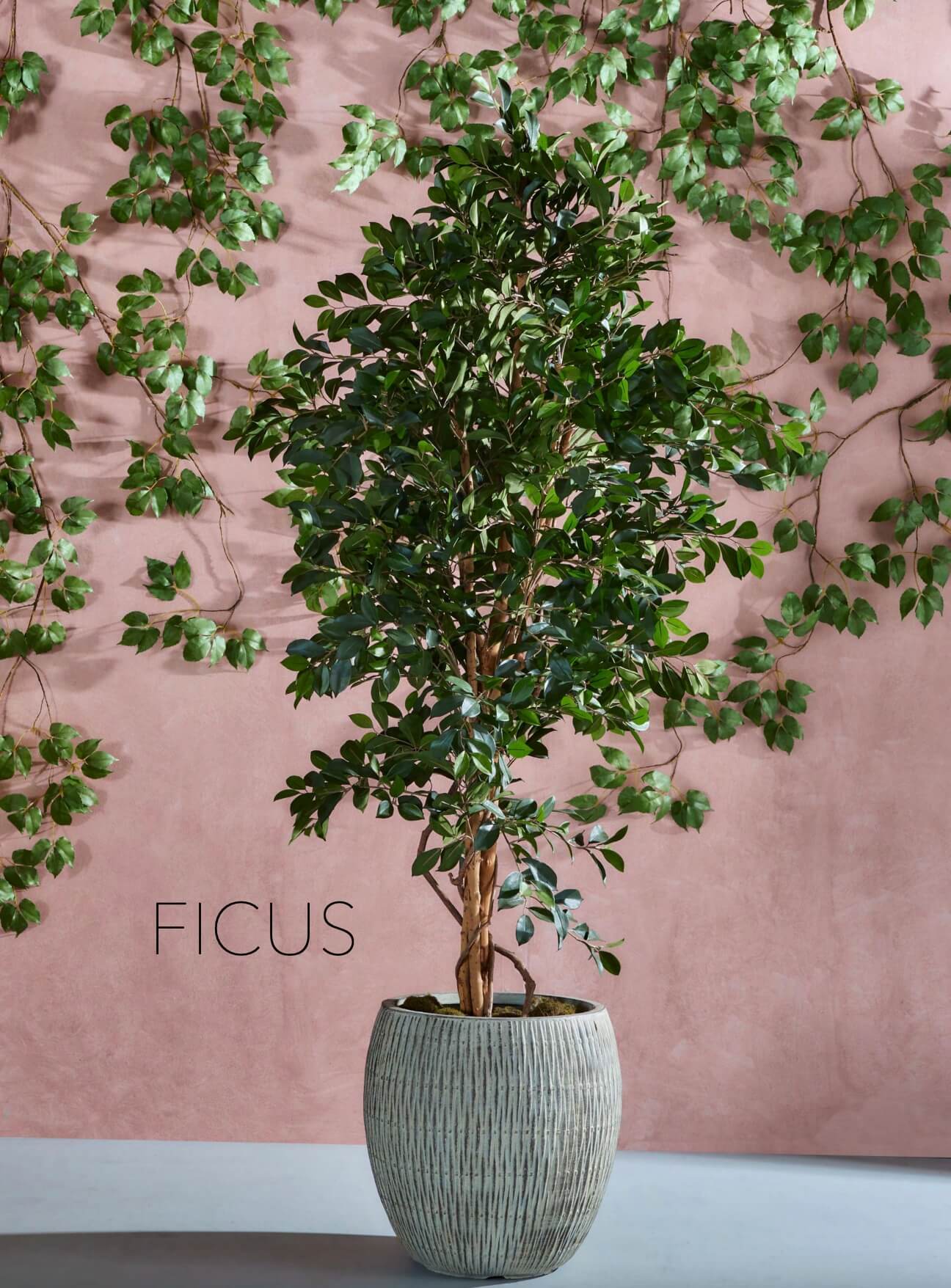 You can give your house a vibrant plant nursery vibe without the heavy maintenance of real plants, whether you choose just one or a wide assortment of potted plants. These artificial plants have a realistic appearance that could mislead even the most discerning of your horticulture friends - plus, you do not have to deal with the annoying task of cleaning fallen leaves.
Potted Mother-in-Law Tongue
The 'Tiger's tail orchid' in Japan, the 'Tiger's tail' in Brazil, and the 'Sword of Saint George' in Russia are all names for Mother-in-law Tongue, also known as Snake Plants. The snake plant is noted for its strong fibres, which were once utilised in bowstrings. It is also known for its indestructible qualities. However, if you don't want to take a chance on an actual snake plant, why not use an equally beautiful imitation counterpart in a mustard pot to spruce up your interior decor.
White Phal Orchids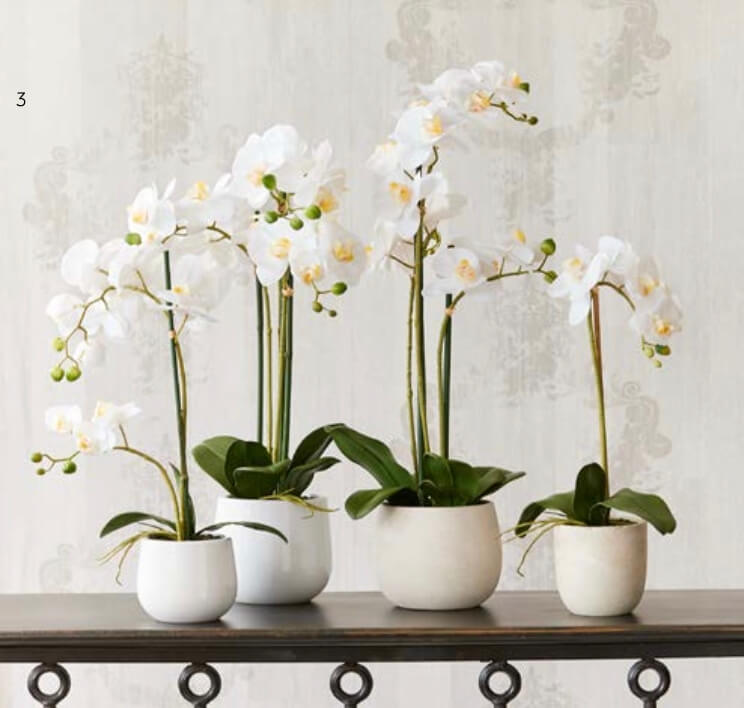 Orchids are often associated with sophistication and elegance in people's minds. They are the type of plant that gives the impression that a person has their act together. This artificial plant comes in a pot that gives the illusion that it is thriving. Fool your friends and family into thinking you are indeed a person who has their act together by incorporating this faux plant into your interior decor.
Succulent In Cement Pot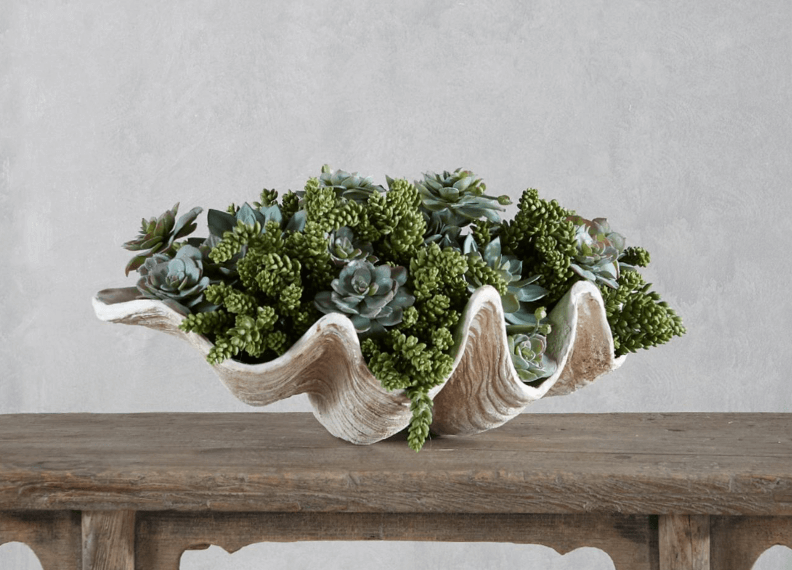 Thanks to their tenacity, succulents are largely adored. Sadly, despite their durability, people still find a way to kill them. Fortunately, there is a remedy. Extensive artificial options provide all of the realism you desire without the risk of plant murder. Faux cactus plants often come housed in containers with simulated pebble bedding.
Premium Artificial Olive Tree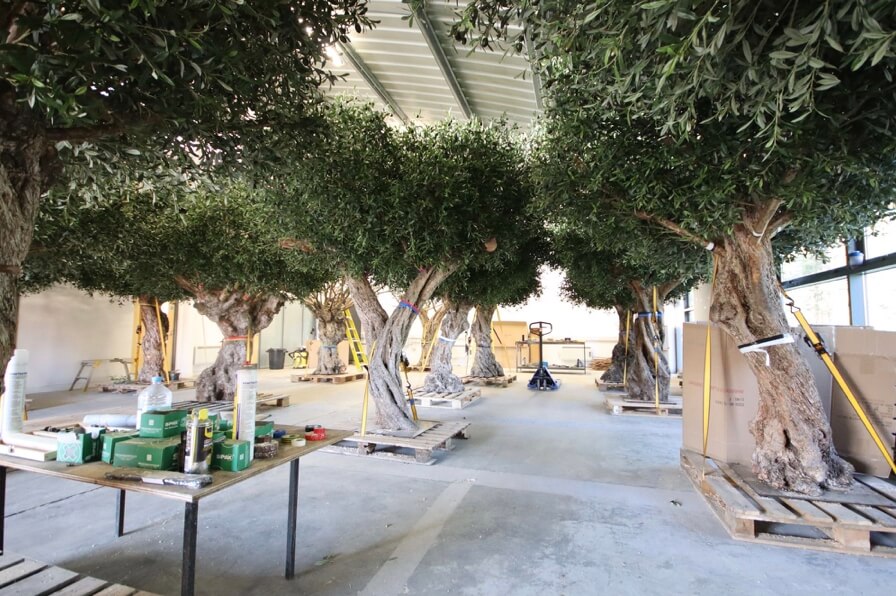 Do you fantasise about a trip to Europe? This show-stopping extra-large imitation olive tree will become a focal point in your home and give it a Mediterranean style. With a fitting grey-green colouration, this plant will look as perfect as the day it arrived, despite the conditions. You can combine it with smaller options to create a tiny oasis.
Bird of Paradise Tree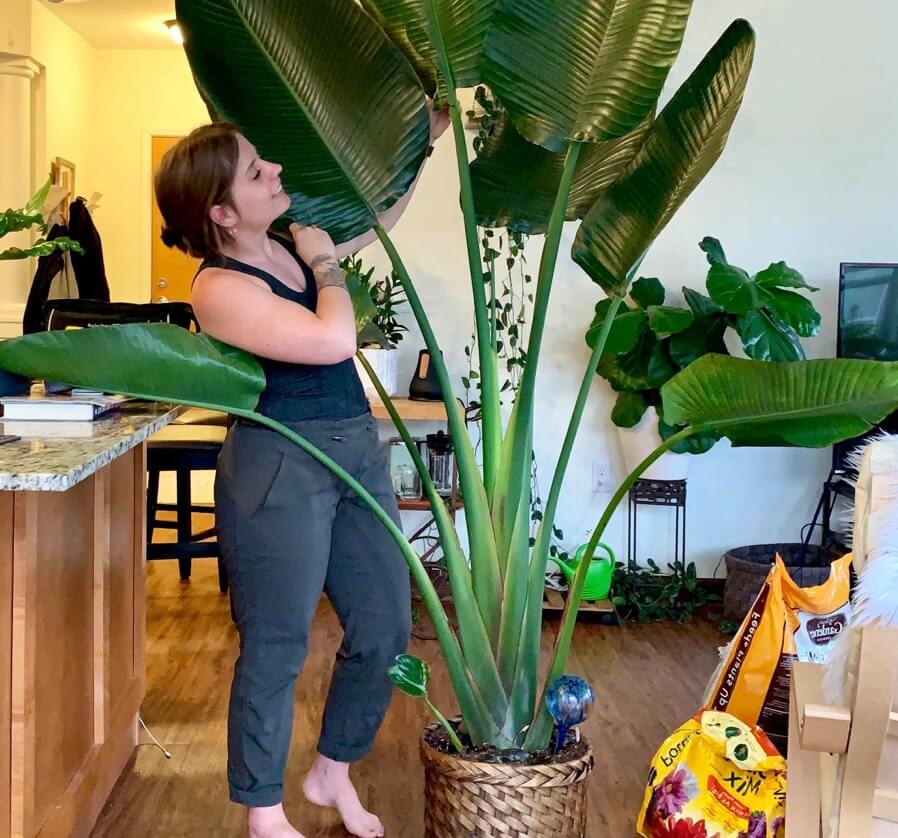 Opt for something slightly more exotic like the imitation bird of paradise plant instead of your typical plant babies. The one-of-a-kind blossoms have a bird-like appearance and provide a subtle splash of colour that even chromophobes will appreciate. It comes in standard black pot ready for you to place in your favourite pot or planter.
Potted Agave
Allow the appealing look of this imitation agave plant to transport you to a faraway beach vacation. This plant is native to America but we often see them here in Australia as well, but that doesn't mean you can't enjoy the succulent look with an artificial version. Although you won't be able to extract the sweet agave nectar, it will look fantastic in your living room, bedroom, or office.
Boston Fern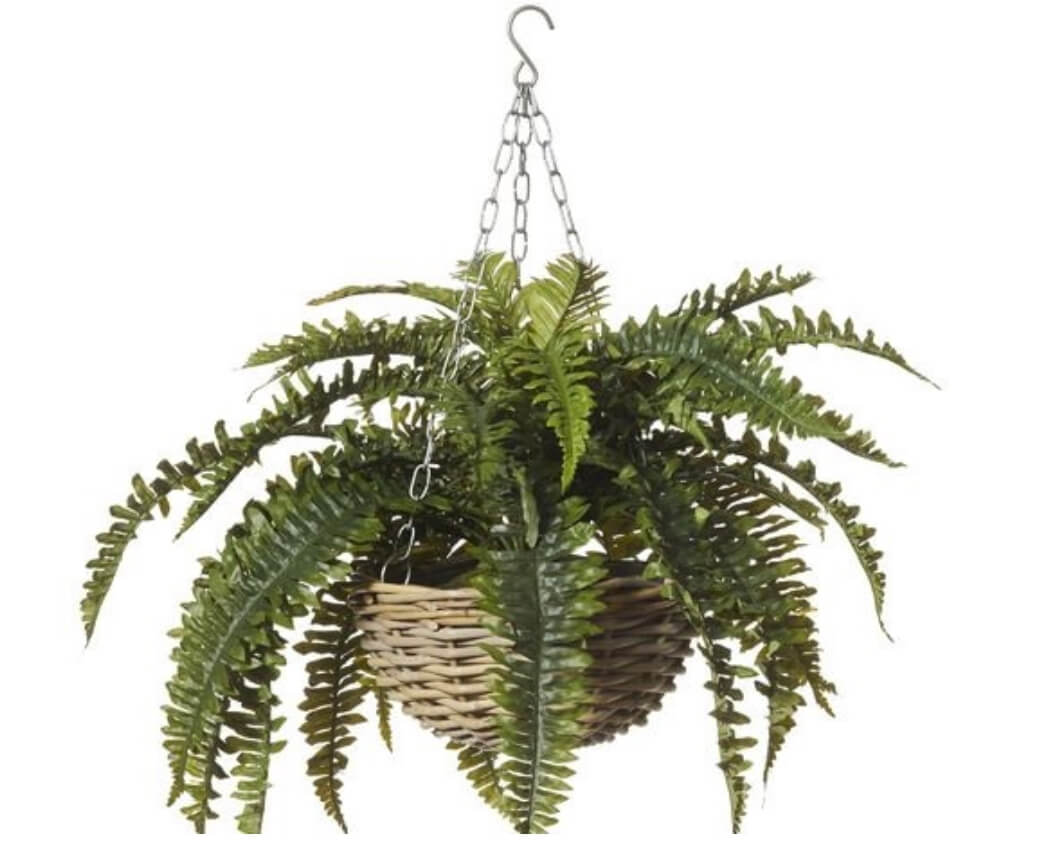 Ferns are infamous for being difficult to keep alive. They appear attractive at first, with thick, vivid leaves, but the colour fades quickly, and you are left unsatisfied by your growing efforts, especially if you are not good at keeping plants alive. This faux plant features the same lovely statuesque foliage similar to the real thing but with the added benefit of an evergreen look, without any of the maintenance hassles. It also includes a rattan basket, which adds a nice aesthetic touch.
Faux Fiddle Leaf Tree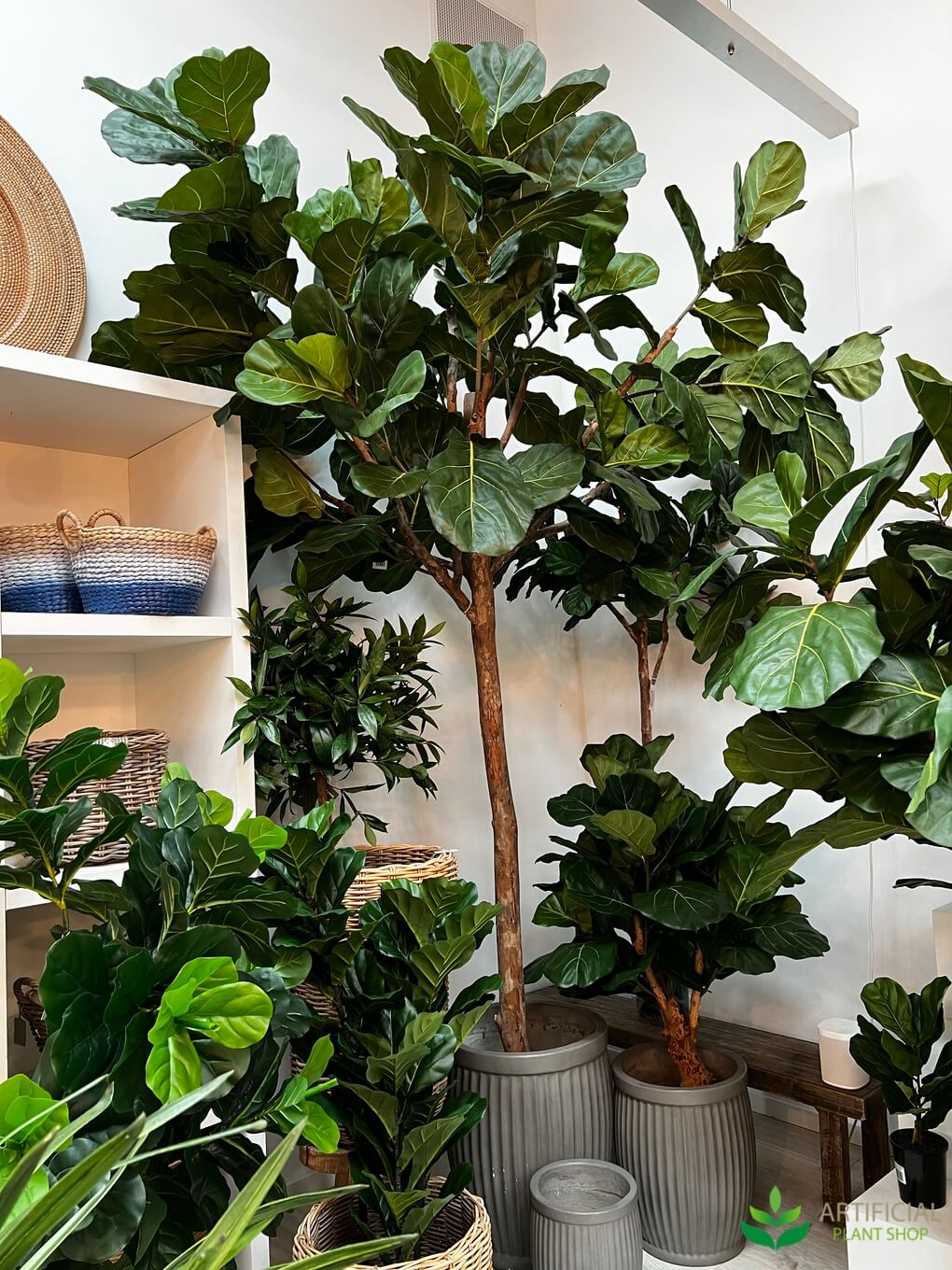 The tree bark and leaves of the faux fiddle leaf tree have natural colour variations, creases, and textures, just like their real counterparts. Compared to other imitation plants with large clusters of leaves, this tree is nicely proportioned.
Artificial Banana Tree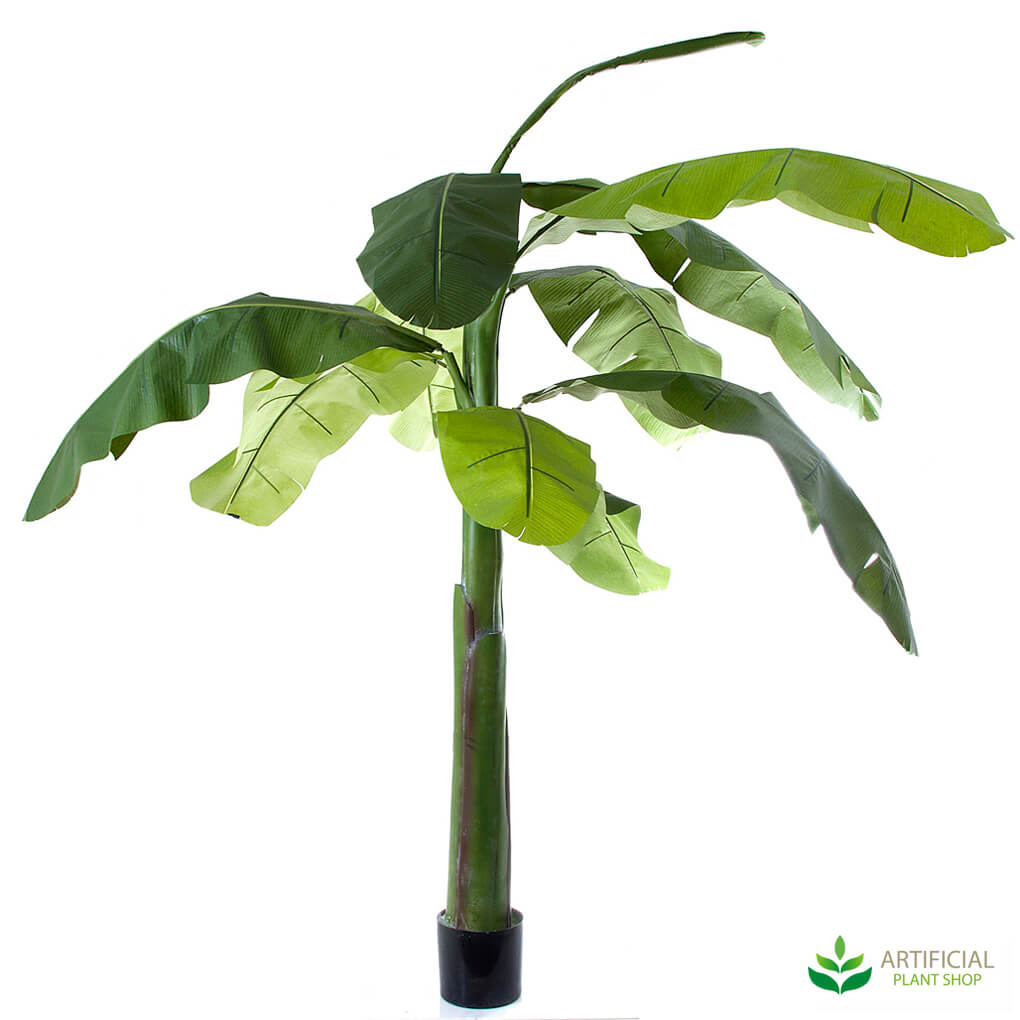 Consider an artificial banana tree if you already have a bird of paradise plant as they make a great combination together. Quality ones feature broad, oblong leaves that look similar to their living counterparts.
Nearly Natural Artificial Rubber Plant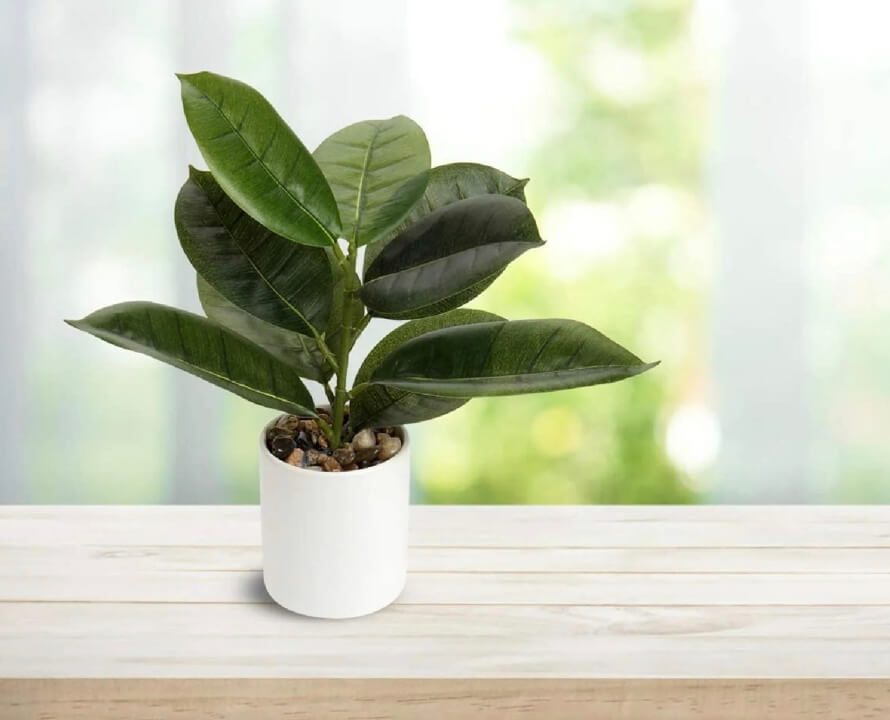 This faux plant is a little shorter than the other artificial floor plants on this list, at two feet tall, but it'd look great perched on a plant stand. Rubber Plants also look great when placed in groups, either by themselves or with other plants as well. Mix up the heights of the plants to give the finished look some natural variation.
Potted Green Yucca Tree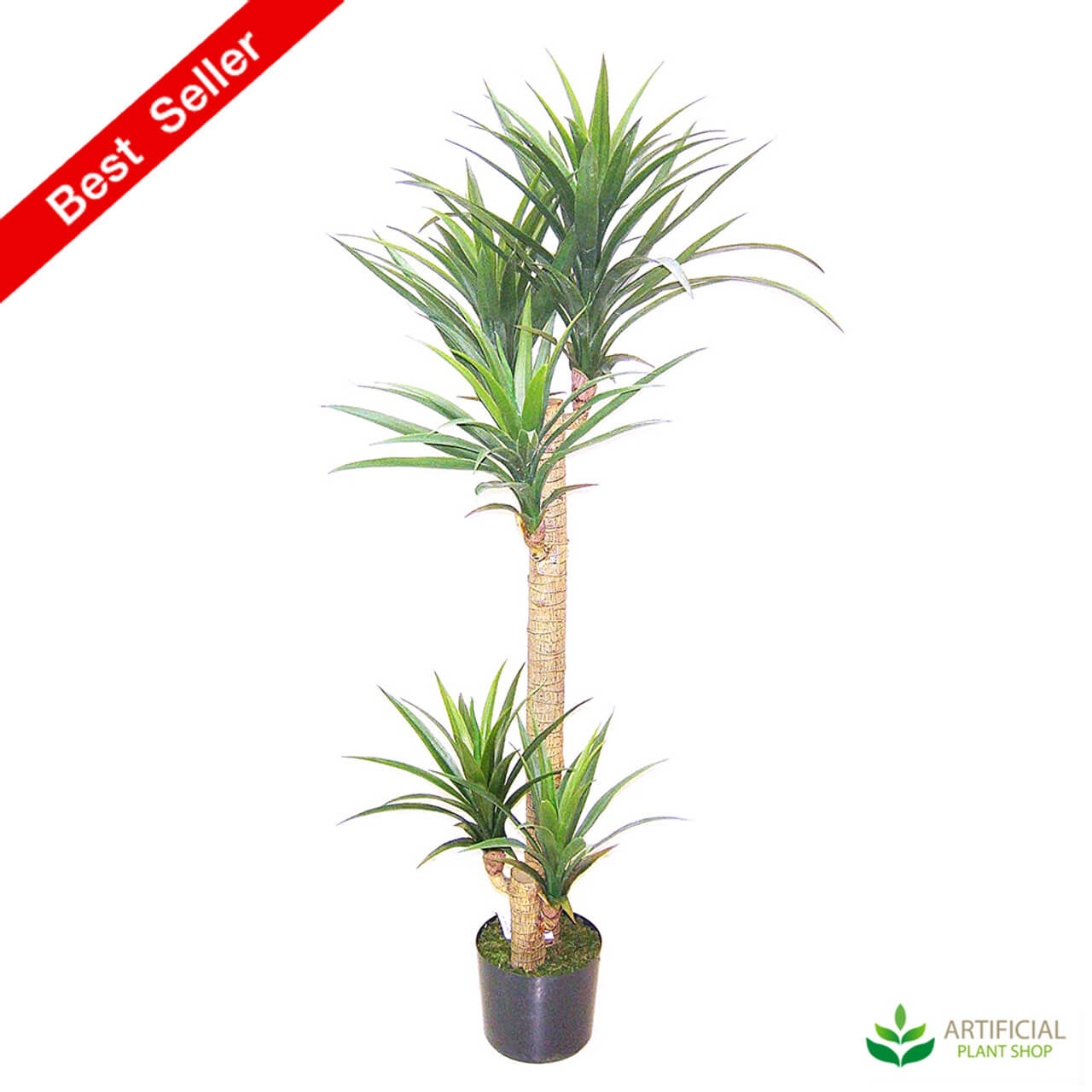 A yucca tree or shrub has flat, tentacle-like leaves and is an evergreen tree or shrub. Because this big artificial plant stands over a meter tall, it should be displayed on the floor or on a low table with plenty of space. It would look fantastic in a corner, fashioned in a statement plant pot with a stand for added height, or a seagrass basket. This faux tree has imitation moss strewn about to give it a more genuine appearance.
Hanging Boxwood Vine Plant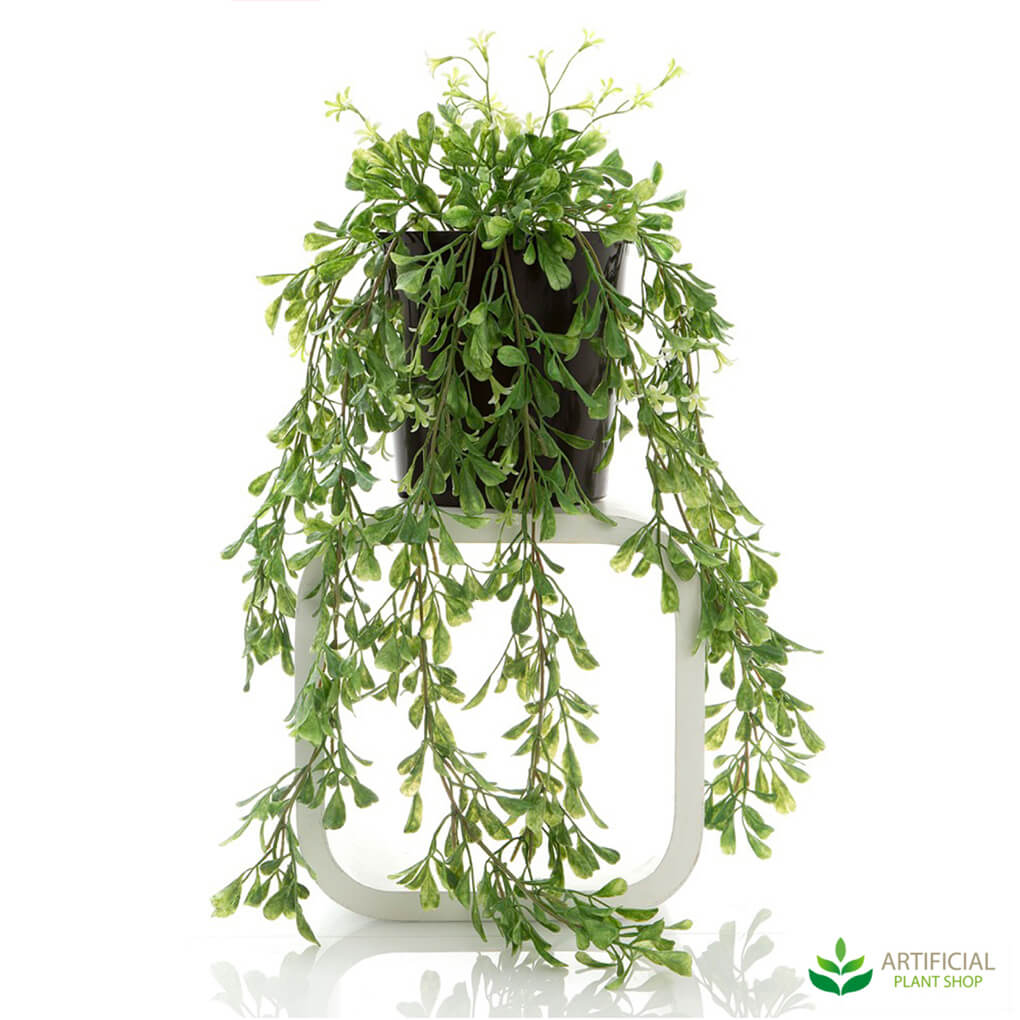 Like this wild-looking hanging grass, trailing plants are fantastic for adding height to your indoor garden, which is popular right now. Because of their long draping stems, they should be displayed away from the ground, as youngsters or pets could damage them. They look best in a hanging basket or plant pot, or high on a shelf, where their wild tendrils can be seen.
How to Clean Your Artificial Plants
One of the numerous advantages of fake plants is that they do not require much maintenance. To keep them looking their best, wipe their leaves and the pot's area with a damp cloth to eliminate any dust or grime. Plants or succulents with flat leaves, whether real or artificial, can be readily cleaned by cleaning each leaf individually with a gentle moist or dry cloth.
Small plants or varieties with bushy stems require extra caution, such as ferns or hanging plants. Depending on the size, carefully brush the dust off each leaf with a feather duster, ball of cotton wool, or paintbrush, then use a cotton bud to clean tight spots like the stems or faux bedding inside the pot.
Artificial plants in the kitchen may grow sticky with filth over time. Therefore, spray the plant with a half-and-half solution of vinegar and water and let it sit for a few minutes before wiping each leaf with a clean, moist cloth to remove the dirt.
How to Combine Fake Plants with Real Plants
Look for artificial plants with uniquely formed leaves and natural, varied colouration and plant pots coated with fake soil, sand, stones, or moss to give them a more authentic appearance. They will seem lifelike on their own with these features, but they will also be easy to integrate with any living plants currently in your home.
Variate the size and species of the actual and fake plants you match together for the most significant effect; if the leaves are too similar, the artificial plants will appear manmade. For instance, try putting a live bushy fern next to a fake succulent or a fake aloe vera next to a natural trailing plant.
Finally, place them in a stylish plant pot or storage basket to make them appear more realistic. It will not only help the artificial plant fit in with the living plants, but it will also provide an aesthetic touch to your home.
What are the Advantages of Artificial Plants?
They are simple to care for: Artificial plants are incredibly low maintenance. They can't die, so you won't have to bother about watering, feeding, or misting them regularly like real plants.
They have a similar appearance to living plants: Nowadays, distinguishing between real and artificial plants might be difficult as artificial plants can look so realistic.
Faux plants can survive in any environment: Artificial plants don't require special circumstances to look beautiful; the only exception is being outside or in direct sunlight, when they may be damaged.
They do not grow: Artificial plants will not expand in size, which is excellent if you have a small area or don't want to deal with the effort of repotting your plant as it develops. As such, you won't have to worry about cleaning them up if they're knocked over because they're not potted with soil and won't drop their leaves.
They are allergy friendly: Faux plants can help you avoid a costly trip to the doctor if you are allergic to pollen grains in natural plants.
They are always in season: Artificial plants aren't subject to seasonality like living plants are, and they don't respond to variations in temperature or light. They'll look excellent all year if you maintain them well and clean them regularly.
Tips for Decorating Using Large Artificial Plants
If you are still undecided about using fake plants to decorate your home, consider a few pointers. Artificial plants are a fantastic alternative for individuals who don't have the time to water, trim, and care for natural plants. The secret to successful faux plant décor is to make them fit in with their surroundings and the rest of your home's potted greenery.
For some much-needed inspiration, check out these decorating ideas for your large fake plants:
Purchase realistic-looking fake plants.
Place them in a natural light environment.
Combine your faux plants with natural greenery.
Pay close attention to their positioning.
You should clean them frequently.
You can add some moss on the top for some added realism.
You should replant your large faux plant into a suitable pot or planter.
If you want to add some fake greenery to your home, make sure you get artificial plants that seem almost real. Placing low-cost imitation plants throughout your home will only detract from the overall value of your décor, which is never a good thing. The simplest way to go about it is to research common houseplants to get a sense of their typical size and appearance.
This will assist you in purchasing artificial house plants that look natural. Though such options are likely to be pricey, it is preferable to invest in high-quality artificial plants rather than inexpensive ones.
Use Experts for Any Large Artificial Plant Needs
Artificial plants can be super attractive and can be nearly as lifelike as actual plants. It's important to understand that they are not just for individuals who are unable to care for living plants; they also add value to your home and make it more evergreen with little effort.
When purchasing artificial plants, you should keep quality in mind. Quality ones might be a bit pricey, but you are guaranteed to get value for your money. If you want to get large artificial plants for your house or office, you can reach out to professionals to guide you on the best options for you.