Artificial Plants Brisbane
"Some of the most lifelike Artificial Plants and Trees in the world."
Premium Quality
Ultra Life-like
Fast Shipping
Personal Service
Brisbane's Top Range of Artificial Plants
Artificial Plant Shop is Brisbane's #1 distributor of life like artificial plants and artificial flowers. We deliver the best quality artificial palms, ferns bamboo, agaves, cycads, orchids, tulips and more to metropolitan Brisbane and regional areas of Queensland. All of our products, including artificial trees, ship across Brisbane and regional QLD in approximately 3 to 5 business days.

Artificial Plant Shop offers the largest range of artificial plants and faux flowers in Brisbane, from small individual potted plants to large trees and even flower arrangements. With a huge selection of colours, sizes and styles, they can help create the perfect atmosphere for any occasion. Whether you're looking for something to brighten up your office, home, or garden, Artificial Plant Shop has you covered with a beautiful range of imitation greenery.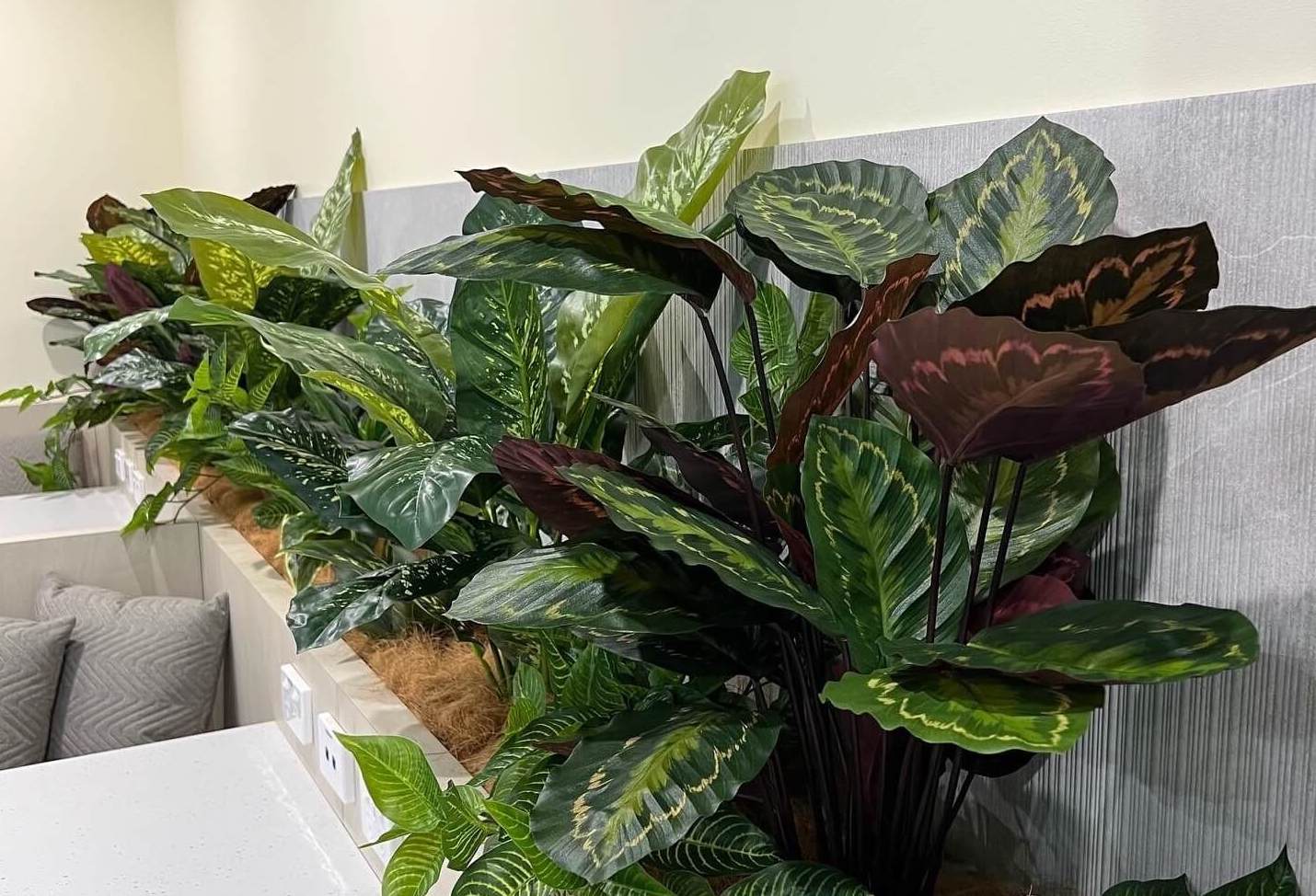 Huge Range of Faux Plants & Fake Flowers in Brisbane
Artificial Plant Shop is a one-stop shop for all your artificial plants and flowers in Brisbane – offering the largest range of artificial greenery to any shopping centre or business. With an extensive selection of native and exotic leaf plants, you can find just about anything from large floor plants to small individual pots in our extensive collection. The range of benefits that come with using artificial plants is endless; no need to worry about maintenance such as watering and pruning, fake foliage is often more affordable than real plants, they are allergen free, and they never die! With Artificial Plant Shop's faux flowers, you can enjoy the beauty of fresh bouquets all year round without the hassle of maintenance.
No matter what look our customers are trying to achieve, we offer a wide range of benefits that come with using faux foliage for your indoor or outdoor decor. From saving time and money on maintenance and water costs to adding instant beauty to any environment, our fake plants and planters provide a stunning addition to any space! So why not shop our beautiful range of life-like plants today?