Artificial Plants Canberra
"Some of the most lifelike Artificial Plants and Trees in the world."
Premium Quality
Ultra Life-like
Fast Shipping
Personal Service
Experience Canberra's Top Faux Plant Range
Artificial Plant Shop is Canberra's Premier Retailer of life like artificial plants and artificial flowers. We deliver top quality artificial palms, ferns, bamboo, agaves, cycads, orchids, garlands and more to metropolitan Canberra and regional areas of Australia Capital Territory. All of our products, including artificial trees, ship across Canberra and regional ACT in approximately 3 to 6 business days.

Our artificial plants are perfect for brightening up your home, office, or workplace. We offer a wide range of styles and sizes to suit any environment and budget. From small decorative potted plants to large floor displays, we have something to suit every taste. Our selection includes realistic-looking plants, foliage, bright blooms, and lifelike trees for a natural look that adds beauty and atmosphere to any space.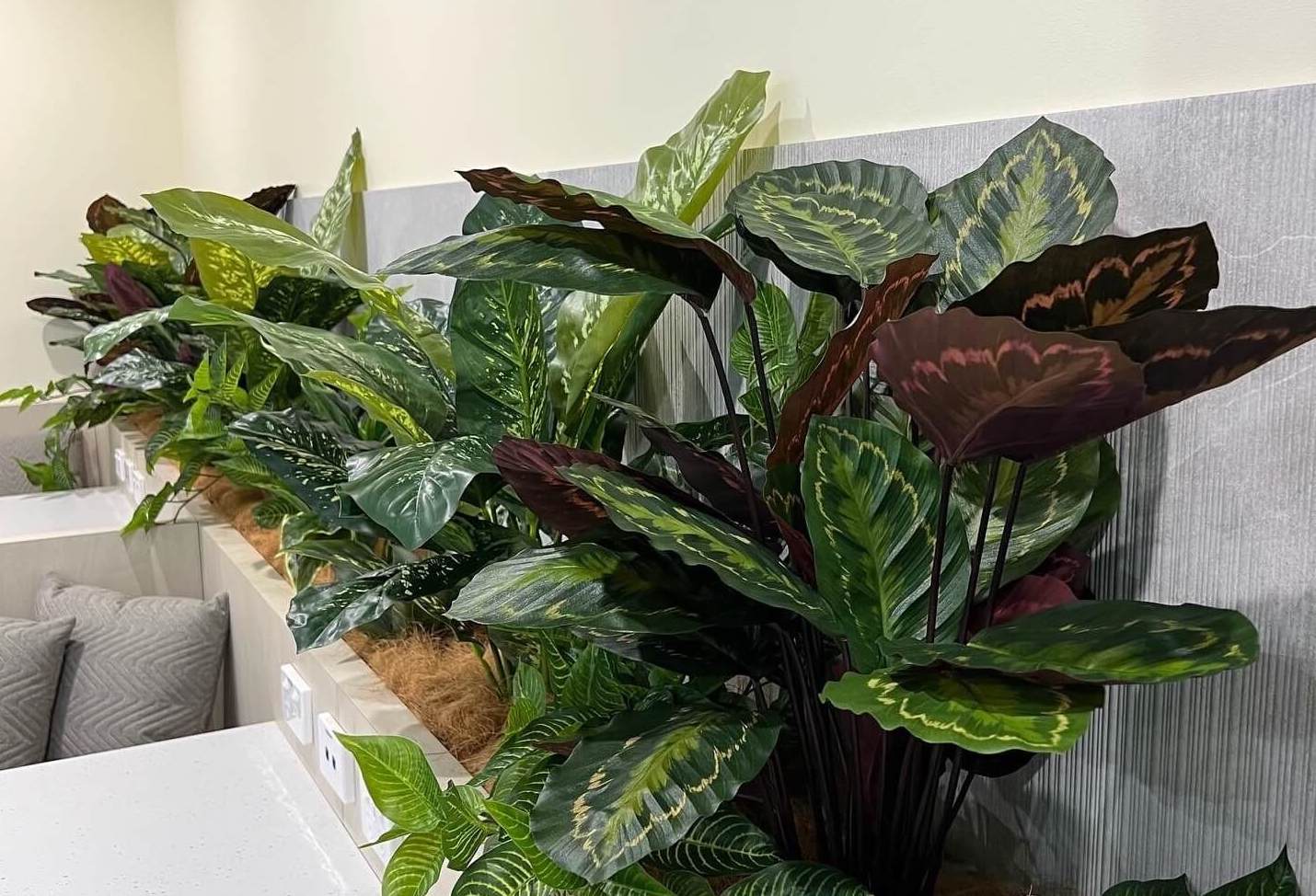 Fake Plant Solutions for the ACT
Our artificial plants are crafted with the highest quality materials to resemble the real thing. Artificial Plant Shop offers a wide range of plants, from single stems to groups that can fill entire spaces. We provide delivery service throughout Canberra and regional areas of ACT. Our plant experts understand that each space or decor has different fake plant requirements, which is why we are the faux indoor plant or outdoor UV-resistant plant specialists. With years of experience, we take pride in offering high-quality products at competitive prices.
Canberra City has a variety of plants, both real and fake. Indoor greenery is popular in commercial and office spaces for its aesthetics and air quality benefits. Green walls are a favourite. Artificial greenery and fake trees are also available for those who prefer a lower maintenance option. There are many choices to bring life to your workspace in Canberra City. Shop our range of artificial plants today to find the best fit for your needs and budget.