Artificial Plants Adelaide
"Some of the most lifelike Artificial Plants and Trees in the world."
Premium Quality
Ultra Life-like
Fast Shipping
Personal Service
Adelaide Fake Plant Specialists
Artificial Plant Shop is Adelaide's #1 distributor of life like artificial plants and artificial flowers. We deliver the best quality artificial palms, ferns, bamboo, agaves, cycads, orchids, tulips and more to metropolitan Adelaide and regional areas of South Australia. All of our products, including artificial trees, ship across Adelaide and regional SA in approximately 3 to 5 business days.

No matter what space you have, Artificial Plant Shop offers plants, trees and flowers that will fit your decor. We provide an extensive selection of indoor artificial plants and trees as well as outdoor options. Our plants come in a variety of sizes, from small tabletop pieces to large floor standing trees. In addition, we offer a wide range of artificial flowers, including roses, daisies, tulips, sunflowers and more.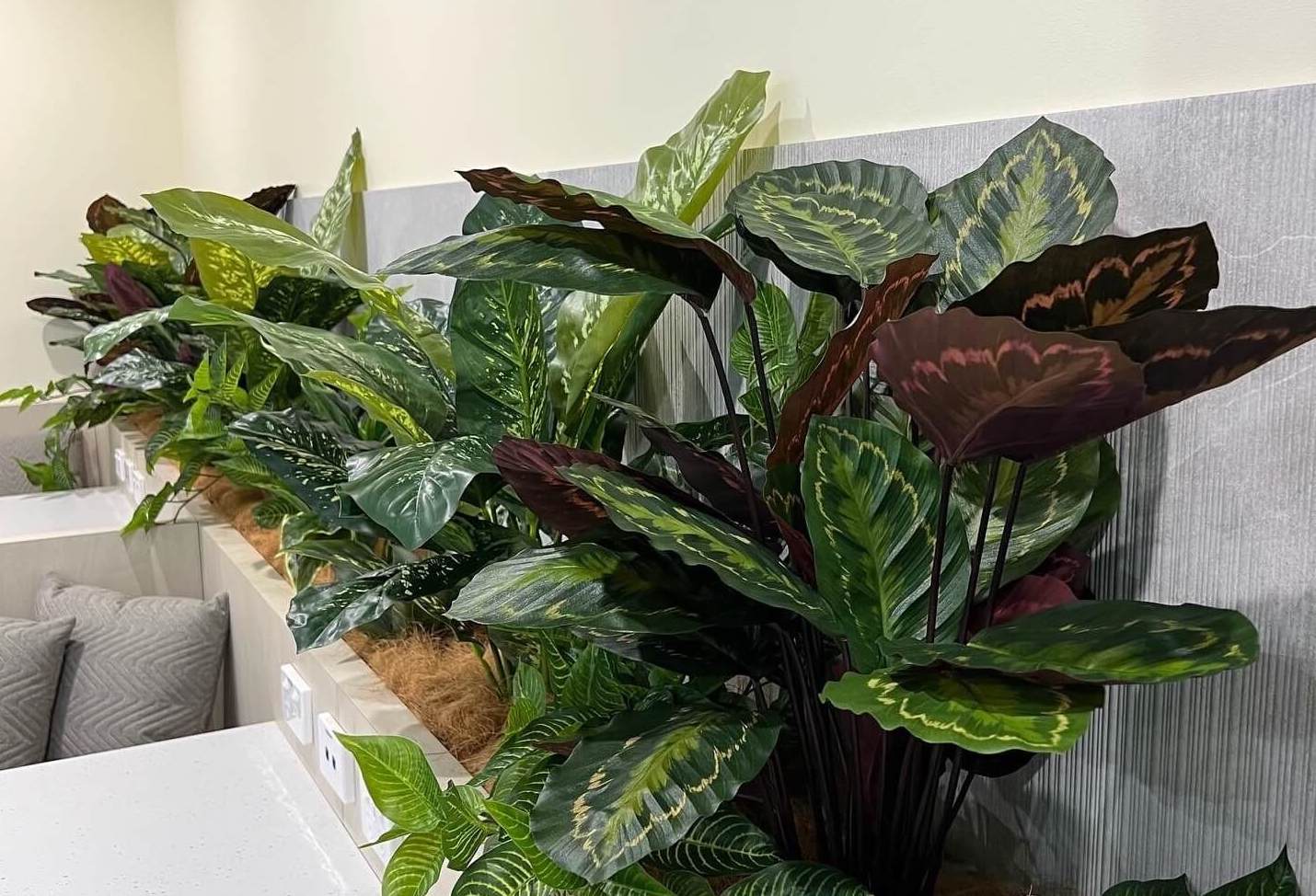 For Faux Plants in Adelaide
Decorating with artificial plants can be a great and cost-effective way to add life and color to any space. Our plants are designed to look as realistic and lifelike as possible, so you'll never have to worry about watering, weeding, or pruning them ever again! Real plants are not be practical in low-light areas or homes where allergens make a big impact in your quality of life. Plants bring texture and color to any living space, promoting peace and calmness. Choosing the right artificial plants are essential to creating a cohesive and aesthetically pleasing environment. A diverse range of indoor and outdoor plants, including artificial greenery, is crucial for a peaceful and healthy living space.
Our focus is on providing high-quality artificial plants and excellent customer service in Adelaide and regional SA. We have a wide selection of plants & trees for both indoor and outdoor spaces. Our goal is to help you create a natural oasis in your home with a variety of plants. Artificial plants are a great option for those who want the convenience of plants without the need for constant watering and maintenance. With free delivery for orders over $100, Artificial Plant Shop Has you covered for fake plants in Adelaide!