Artificial Plants Perth
"Some of the most lifelike Artificial Plants and Trees in the world."
Premium Quality
Ultra Life-like
Fast Shipping
Personal Service
Perth's Top Fake Plant Supplier
Artificial Plant Shop is Perth's #1 distributor of life like artificial plants and artificial flowers. We deliver the best quality artificial palms, ferns, bamboo, agaves, cycads, orchids, tulips and more to metropolitan Perth and regional areas of Western Australia. We endeavour to ship the same businesss day the order is placed however all of our products, including artificial trees, ship across Perth and regional WA in approximately 4 to 7 business days.

Our artificial plants are designed to give your home or business a unique and vibrant look that lasts. If you're searching for artificial trees in Perth, Artificial Plant Shop has an extensive selection, including different sizes, shapes, and species of palm trees. We offer lifelike small potted plants and large topiaries to fit any space. Our fake house plants add texture and colour without maintenance and we have just about everything you could imagine, from large and small trees, palms of all sizes, and other foliage. Each piece is handcrafted with great attention to detail to create a natural look and feel.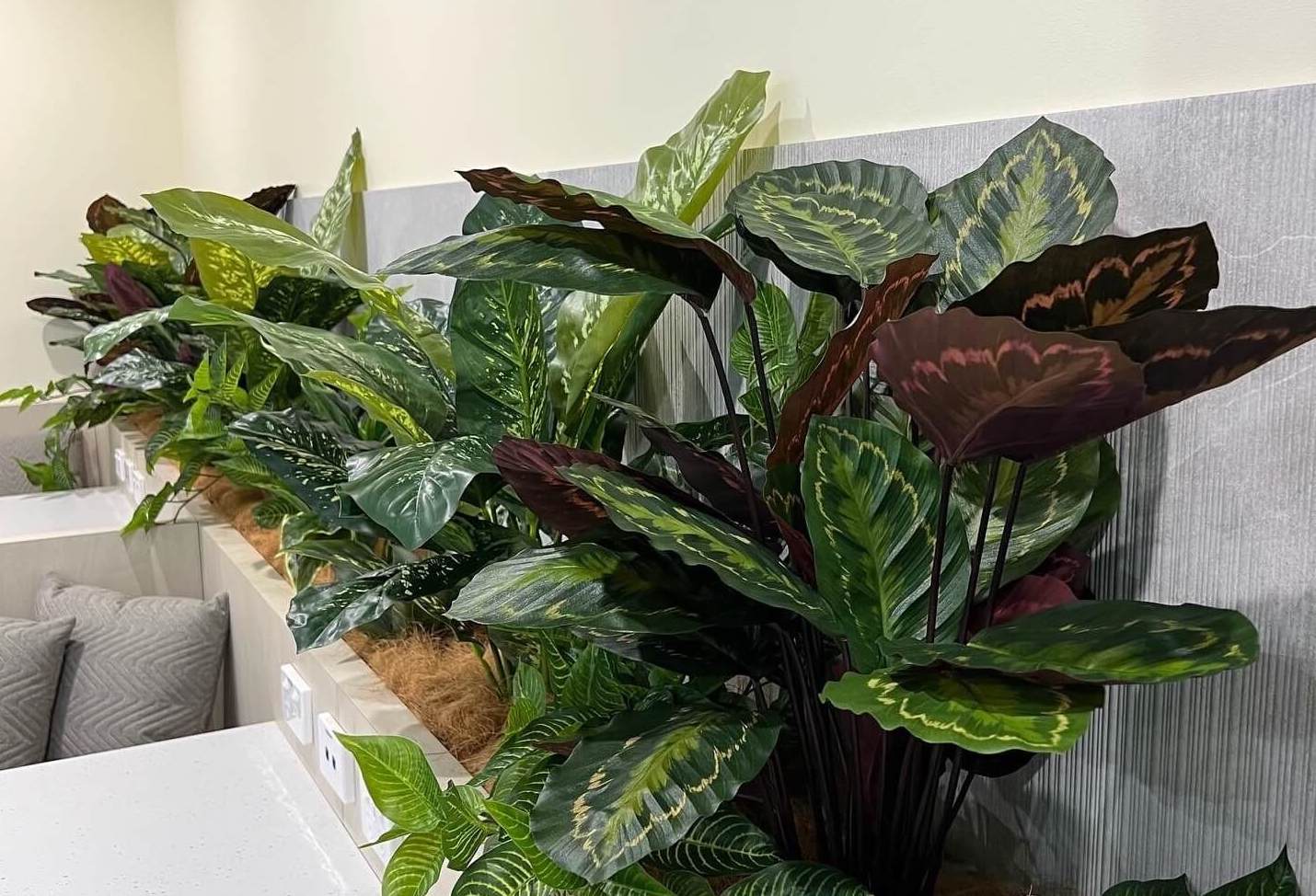 The Perth Faux Plant Specialists
Our collection of realistic faux flowers looks almost too good to be true! Our selection includes a range of vibrant colours and styles that will look amazing in any setting. Whether you're looking for artificial roses, lilies, daisies or any other type of flower, we've got you sorted. With our lifelike tulips and other assorted blooms, you'll be able to add beauty and colour to your home or office without the hassle of real flowers.
For the plant lover in all of us, Artificial Plant Shop is here to help you transform your space with realistic greenery and fake flowers. We have an extensive range of lifelike plants, flowers and green walls that will bring a touch of nature indoors without the fuss. From potted plants to large topiary trees and everything in between, shop our full range today and enjoy fast shipping on every order!