Artificial Plants Sydney
"Some of the most lifelike Artificial Plants and Trees in the world."
Premium Quality
Ultra Life-like
Fast Shipping
Personal Service
Quality Artificial Plants Sydney Wide
Artificial Plant Shop is Sydney's #1 distributor of life like artificial plants and artificial flowers. We deliver the best quality artificial palms, ferns, bamboo, agaves, cycads, orchids, tulips and more to metropolitan Sydney and regional areas of New South Wales. All of our products, including artificial trees, ship across Sydney and regional NSW in approximately 3 to 5 business days.

At the Artificial Plant Shop, we take pride in the realistic look of our plants and flowers. Our products are designed with attention to detail, making them indistinguishable from real-life versions. We provide a wide variety of artificial plants to suit every décor style: from statement pieces like real touch plants, flower arrangements or topiary trees to subtle additions such as indoor plants or succulents. Whether you're looking to brighten up a dull corner of your home or workplace, Artificial Plant Shop has all the greenery you need.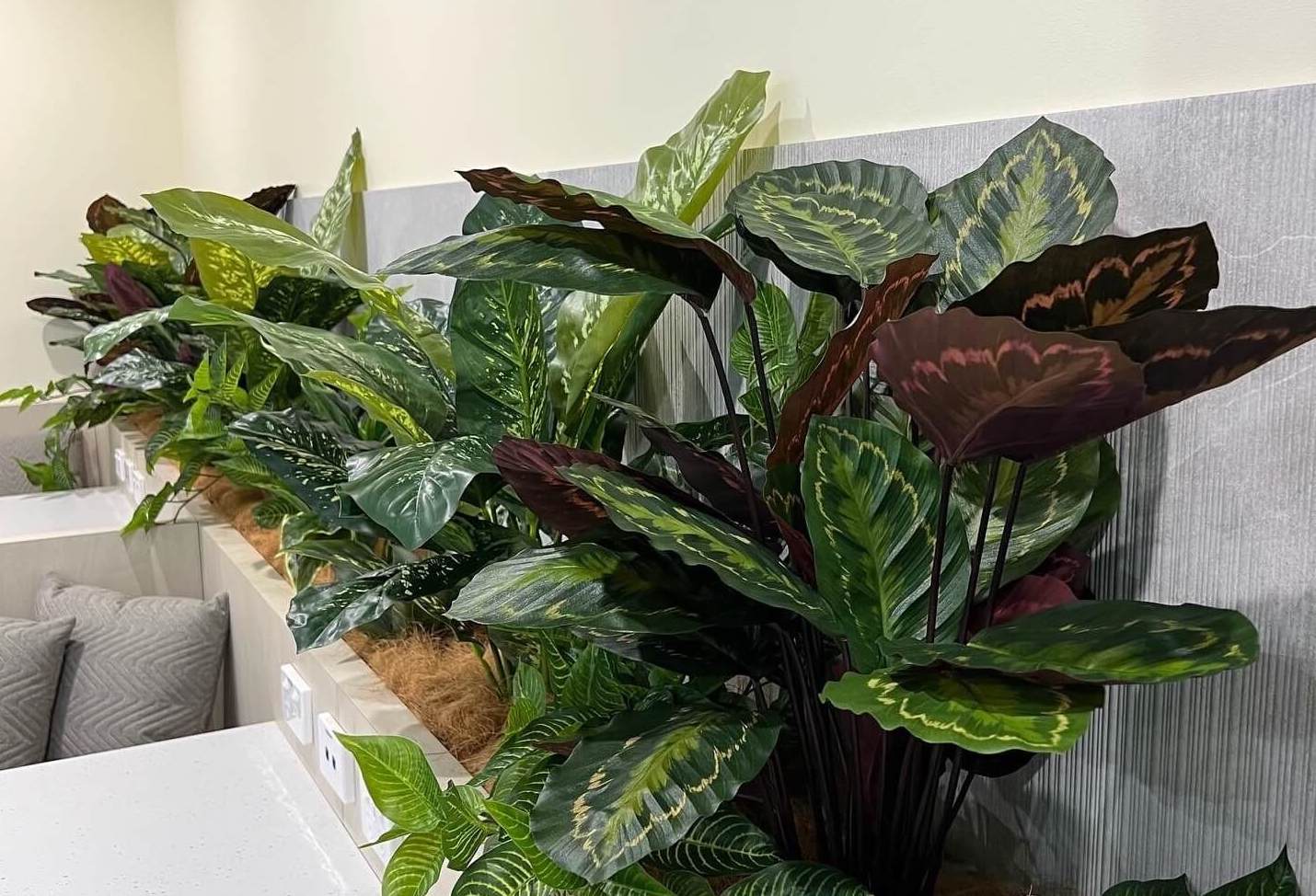 Sydney's preferred shop for Fake Plants!
We understand that each space is unique and may require something special. That's why we provide a huge range of fake flowers and faux plants for businesses and homes in Sydney and beyond. From the perfect potted plants for plant lovers or faux trees for a particular outdoor area. When it comes to artificial greenery or planters, Artificial Plant Shop is here to make your vision a reality with our extensive range.
Artificial Plant Shop offers exceptional customer service, with a team available to answer any questions about our products or services. We have the best variety of artificial plants and trees for those who want to add natural beauty to a space without the hassle of maintenance. With a range of options available, from fake trees to artificial succulents, there is something for everyone. These fake plants look incredibly realistic, making it difficult to distinguish them from real ones. Artificial plants are a great option to consider for those looking to add greenery to their home or office. Shop with confidence and free delivery on all orders over $100!